As the celebration of Nigeria's Independence Day approaches on Thursday, October 1, media publisher and presidential aspirant Omoyele Sowore has organised a protest called #RevolutionNow to take place on that day.
Taking to his official page on Twitter, Sowore called on singer Burna Boy and challenged him to join the protest.
According to the media publisher, people often describe the singer as a revolutionary musician everywhere he goes.
Sowore also noted that the foreign media even celebrate him and compare him to Fela Kuti, but he is yet to see him lead anyone to a police station carrying a coffin for head of state.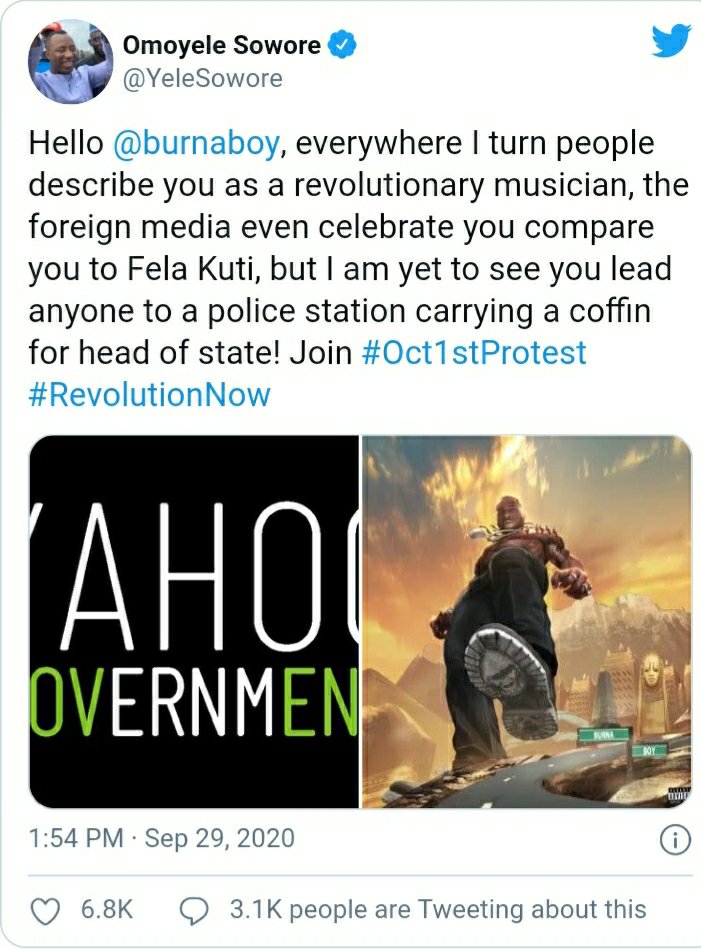 Without wasting time, Burna Boy replied to the media man and told him about how he feels about politicians. According to him, he does not trust them.
The Ye crooner stated that everybody refers to themselves as a Fela fan and supporter after he died. Noting how funny people are, Burna said that politicians are all the same.