Despite political differences, President Muhammadu Buhari has approved the naming of the railway complex in Agbor, the operational hub of Itakpe-Warri rail line, after his predecessor Goodluck Jonathan.

Rotimi Amaechi, minister of transportation, made this confirmation on Saturday, July 18, through a tweet by the presidential aide, Tolu Ogunlesi.

The transport minister said the Itakpe-Warri rail line will now be acknowledged as the Goodluck Jonathan Railway Station and Complex.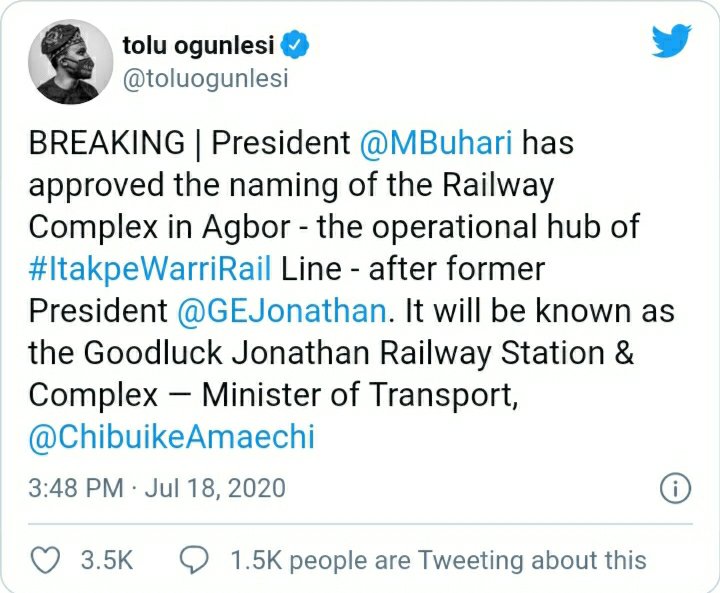 Amaechi also said the project is ready for commissioning, adding that priority of the Warri-Itakpe rail corridor remains prioritizing the movement of goods especially since the rail line passes through Ajaokuta.
Asked when it will be commissioned, the minister said: "That will depend on the ministry's ability to convince the president to commission it. We are also considering virtual commissioning because of COVID-19."