Nigerian famous DJ Cuppy has been welcomed to Manchester United Football club after she vowed to join the team as a fan if Odion Ighalo scored against Norwich City in the FA Cup.
DJ Cuppy, who goes by the name Florence Ifeoluwa Otedola, is the daughter of Nigerian billionaire and businessman Femi Otedola.
Until her switch to Man United, Cuppy supported Arsenal football club and emotionally announced her exit from the club after six years as a supporter of the team.
Cuppy's exit from Arsenal came after the Gunners suffered a 2-1 defeat against Brighton in the Premier League despite going ahead in the game.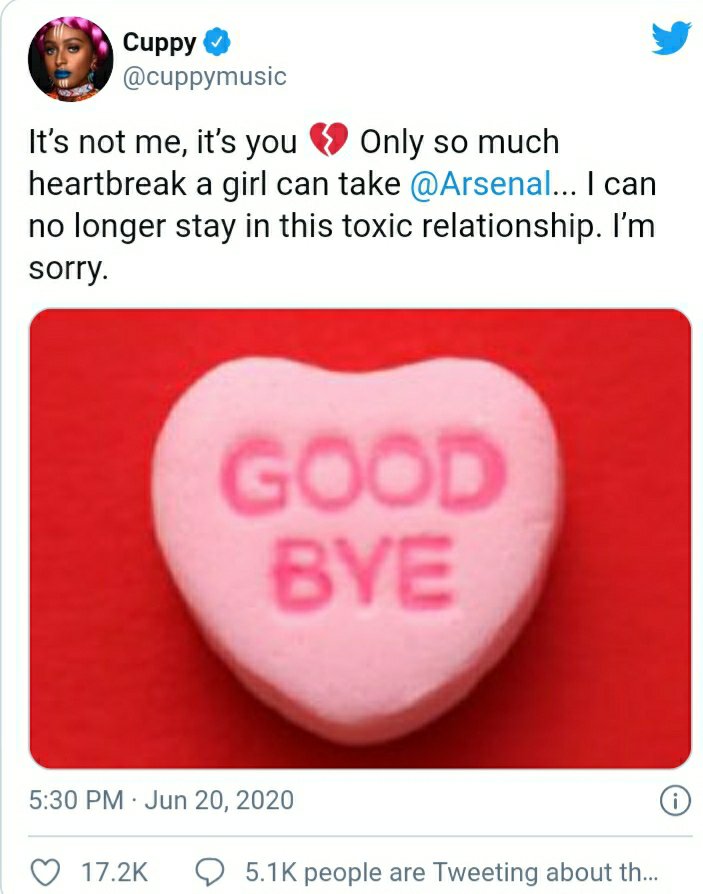 In an emotional breakup statement, a tearful Cuppy said she couldn't take the heartbreak again that Arsenal has consistently caused her.
And some days after leaving the North London club, the famous Nigerian DJ said she was in search of a new club and opted to join Man United only on one condition.