On Thursday 30th of April, Gbenga Adeboye Oladipupo, a son to the late Gbenga Adeboye Funwotan, took to his social media platform to remember his late father, 17 years after his demise.
According to Oladipupo, he was opportuned to spend only four years with his dad before he passed away.

Oladipupo wrote, "It's 17 years today Dad. The legend of all time. The four years we spent together on earth was wonderful. I remember every moment. Your legacy lives on Pops.

Keep on resting in perfect peace Gbenga-Adeboye Funwontan Pastor Oluwo Abefe."

Below is a picture shared by Oladipupo;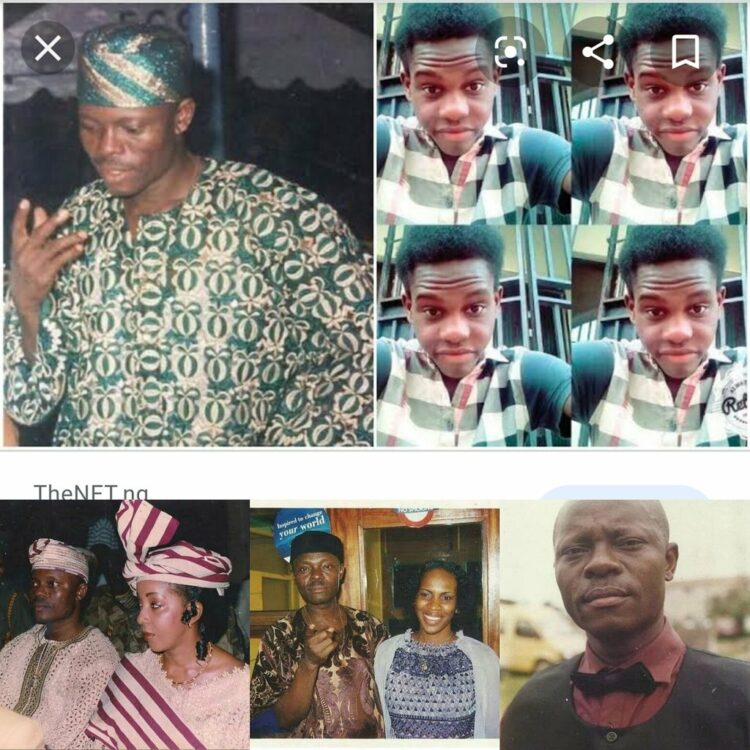 Gbenga Adeboye died in 2003, at the age of 44, and since then, the entertainment industry in Nigeria has been echoing with the sound of his laughter and the rhythm of his care free, happy attitude.

After what looked like a brief, strange illness, the legendary comedian who had gained quite a ground in the entertainment industry died.

Ever since, he has been greatly missed by many Nigerians home and abroad. In honour of his memory, here are five facts about him that are worth noting.